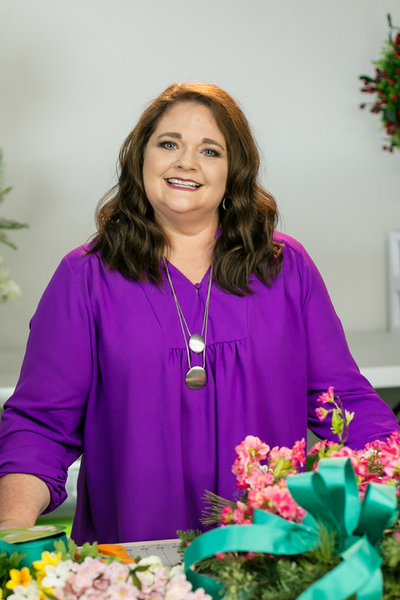 JULIE SIOMACCO, Southern Charm Wreaths
Julie Siomacco is owner, founder and lead designer of Southern Charm Wreaths, LLC and owner/co-founder of Wreath Makers Live, LLC. Having served for 9 years in the financial sector as a business executive, Julie stepped away to be a stay-at-home mom of three. In 2009, she took her passion for making wreaths and transformed it from a hobby to a full-time business. Self-taught with a natural gift for design, Julie capitalized on her financial background and built a thriving multi six-figure business. Julie isknown as the queen of wreath making and do-it-yourself holiday decorating. With her expertise and eye for color and texture, she teaches crafters her Southern Charm Wreath Design method so that they can advance their technique and learn how to be more confident in their creations. Also, known for teaching and inspiring others to succeed in the craft industry, Julie is now offering to share her signature Southern Charm Craft-preneur System, with others in the wreath-making and crafting industries to help craft-based business owners validate their ideas, create sustainable and scalable systems, and increase their profitability.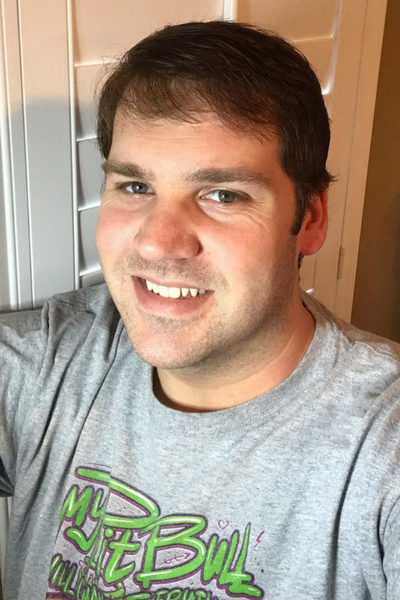 DAMON OATES, DecoExchange
Hey y'all its Damon here… My story is a little different… I work a full-time job in the Oil and Gas Industry, I'm an online business coach, creative inspirer and the owner and designer at DecoExchange. DecoExchange has given me a new purpose and has helped me find myself while changing the lives of thousands along the way. I absolutely love working with other creatives and watching them turn their dream of starting a small profitable business into reality. Everyday that I get to live this life is a blessing and I can't wait to see what the future has in store for all of us.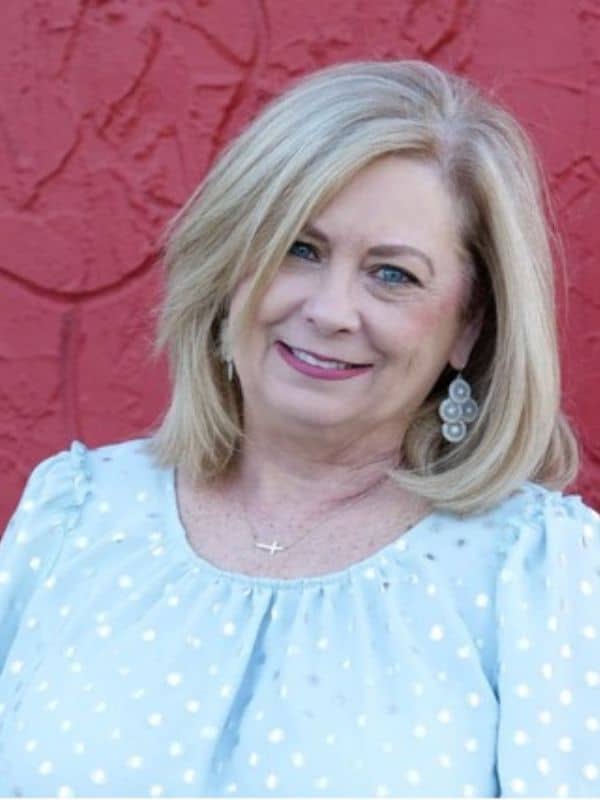 TERRI MARSHALL, MilandDil Designs
Terri Marshall is a visionary floral designer and industry leader from Shreveport, Louisiana. She has a passion for creating beautiful pieces that inspire creativity, and it was this passion that spurred the success of her business, MilandDil Designs. She uses her passion for decorating to bring joy and beauty into homes everywhere with her floral designs. Not only that, but Terri is also a highly-regarded figure in the wreathing industry - thanks to her innovative 'Terri Bow' and her appearances as both a designer and emcee in various crafting events such as WreathMaker's Live, Crafter's Convention and many more!
With her infectious energy and passion for making beautiful things, there's no doubt that Terri Marshall will continue to connect with people as an inspiring leader in the crafting and wreathing community.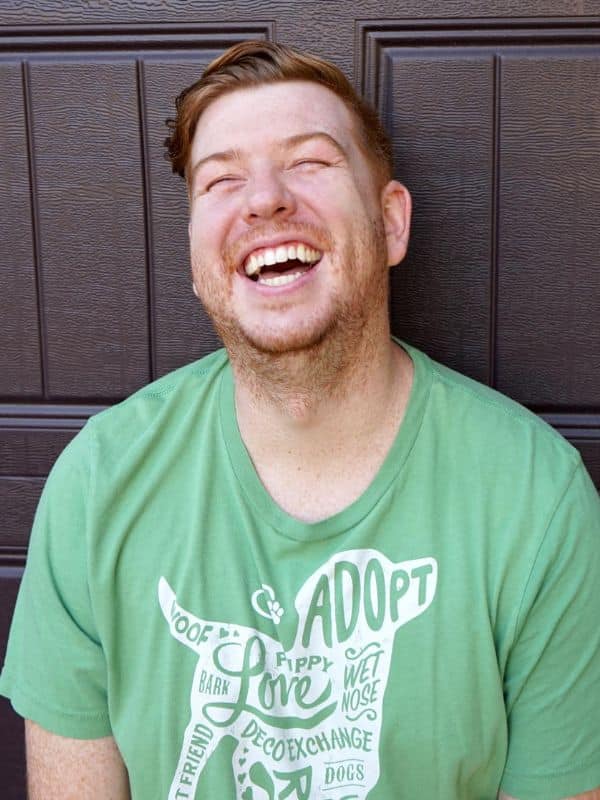 PARKER STELLY, DecoExchange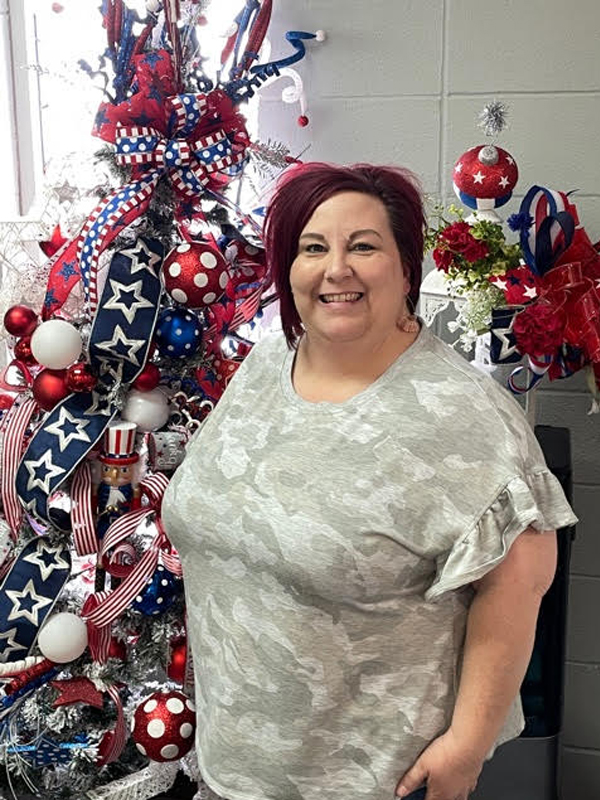 TAMMY HODGES, Polka Dot Wreath Co.
Tammy Hodges is the owner of Polka Dot Wreath Co. in Springfield, Missouri. She began making wreaths in 2011 in her basement on Ft. Bragg, North Carolina, while her husband was deployed. After many orders for "just the cost of materials", she opened an actual business in August of 2013.
Tammy has always been crafty, painting, bow making and anything else to occupy her creative side. In 2013, after opening her business, she began to do the craft show circuit in Missouri. Because of her husband's health after he returned from Afghanistan, Tammy could not return to her former job as a teacher. Having Polka Dot Wreath Co. enabled her to be at every appointment and therapy that was needed for his recovery, while still being able to supplement the family's income.
She is also the former coach of Tammy's Troops, a private teaching group she had on Facebook for over two years. She is now a Creative and Business Coach for Deco Exchange and loves getting to celebrate every single success with her former and new students. She is also successful on Etsy and Facebook with a following of nearly 100,000 people strong.
Being a part of the wreath community is truly a dream come true. Her Grandfather always said that "If you love what you do, you will never work a day in your life.". And Tammy 100% believes that and lives by that every single day. The passion and desire for others to succeed is exactly what she has always envisioned her dream job to be!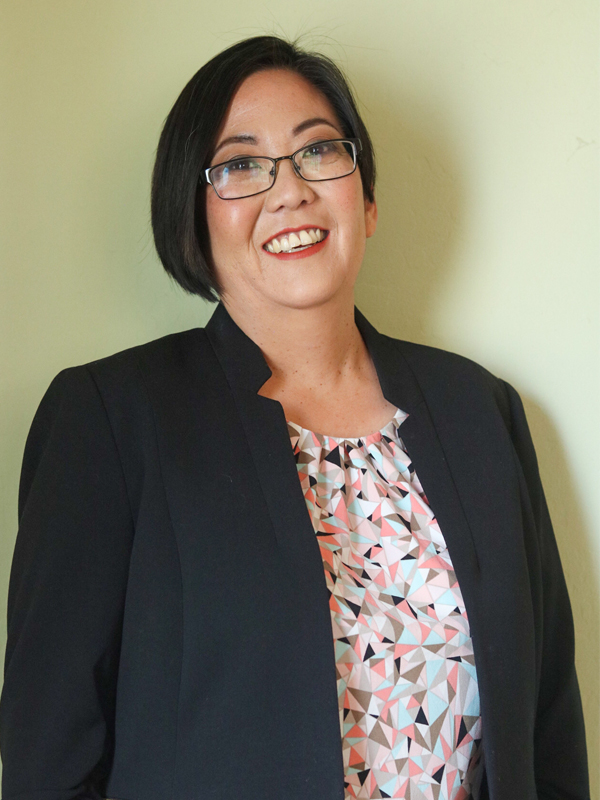 CHRISTINE JERRY, The Virtual Collab
Aloha, everyone! I'm Christine Jerry from The Virtual Collab. Born and raised on the island of O'ahu, my husband and I moved to Arizona in 2004. It was not too long after becoming a stay-at-home mom that I realized I wanted to be able to create an income while being home with my baby girl. So in 2010, I started blogging. The industry has changed so much over the past 10 years, but my passion for growing websites has not. I love helping entrepreneurs develop their sites and support teams. It's been an amazing journey to work with business owners, who want to focus on areas of their businesses they truly are passionate about.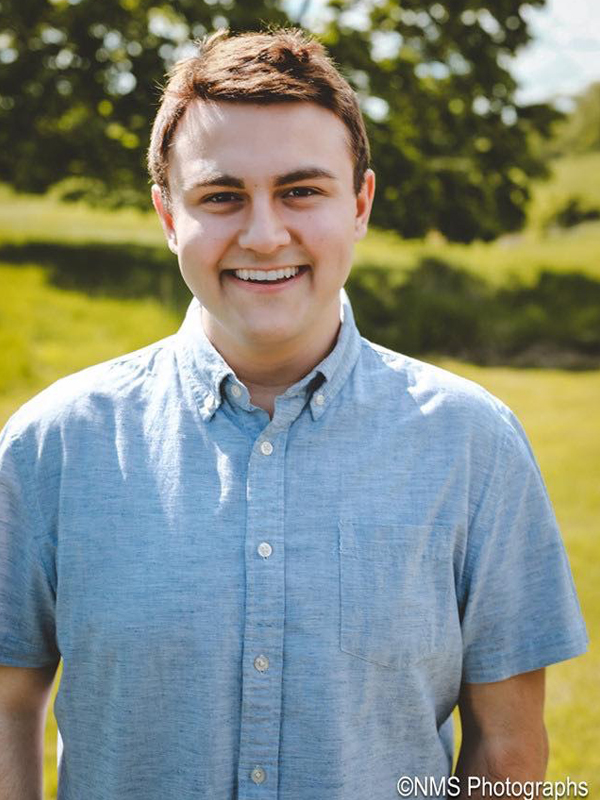 NICK KRETICOS, Nick's Seasonal Decor
Nick Kreticos is a fresh and artificial floral designer who practices and teaches the art of floral design. His teaching videos and demonstrations have been shared all around the world reaching and inspiring millions of people.
Nick is located in Rowley, Massachusetts. This small town of 5,000 people is located roughly 20 minutes north of Boston. He attended Rittner's School of Floral Design & Business in Boston. In school, he learned how to execute beautiful fresh floral designs for any occasion including weddings, funerals, parties, etc..
Nick started his business in October of 2016, and has quickly grown a following of over 100,000 people on all platforms of social media worldwide. His DIY videos have reached viral success, in which have inspired many to express their creative spirit.
Nick's goal is to be able to inspire and educate through his informative videos. He hopes to encourage more people to practice the art of floral design.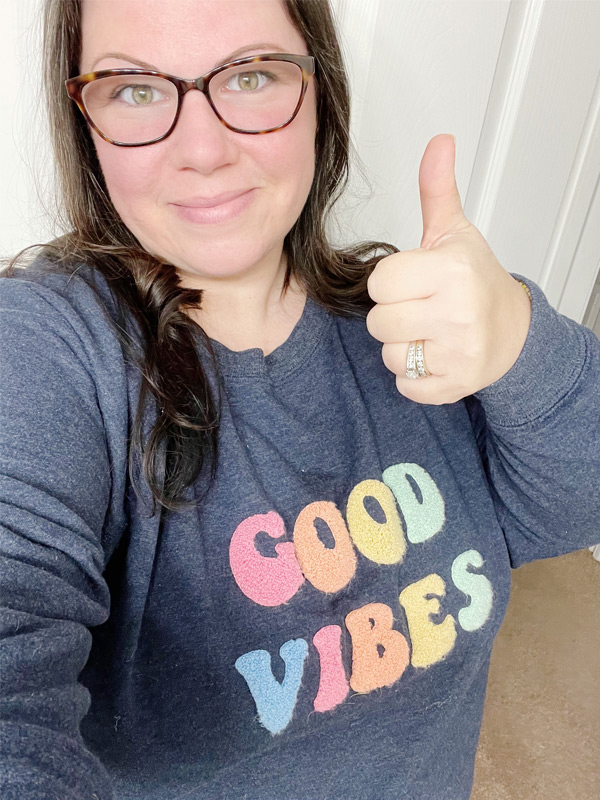 Melissa Morrow (otherwise known at Mellie Mel) is a wife and mother of two beautiful children! She started her business Sincerely Creative in 2017 after being put on notice from her (now former) job… The company was selling and eliminating her position… How's that for a kick start? Since then, she has taken her business from selling to friends/ family and on Facebook marketplace to selling on Etsy and in a boutique in her hometown.
After Melissa and her husband adopted their two children in 2019 Sincerely Creative MOM was born!!!
With a background in Accounting, Melissa has the best ways to create beautiful items on a budget! In the beginning of her creative journey, she started hosting wreath making classes in person and fell in love with the process! She has gone on to become a Creative Coach inside the private DecoExchange Creative Coaching group! Here she has the best of all the worlds… creating, nurturing the wreath making community and teaching from home all while raising her young children!
Melissa has grown her social media presence on Facebook and is now expanding to Instagram and YouTube! She hopes to inspire other moms (grandmas, dads and all creatives) to explore their creative gifts and turn their hobby into a thriving business so they can stay home and raise their families while contributing to the household income!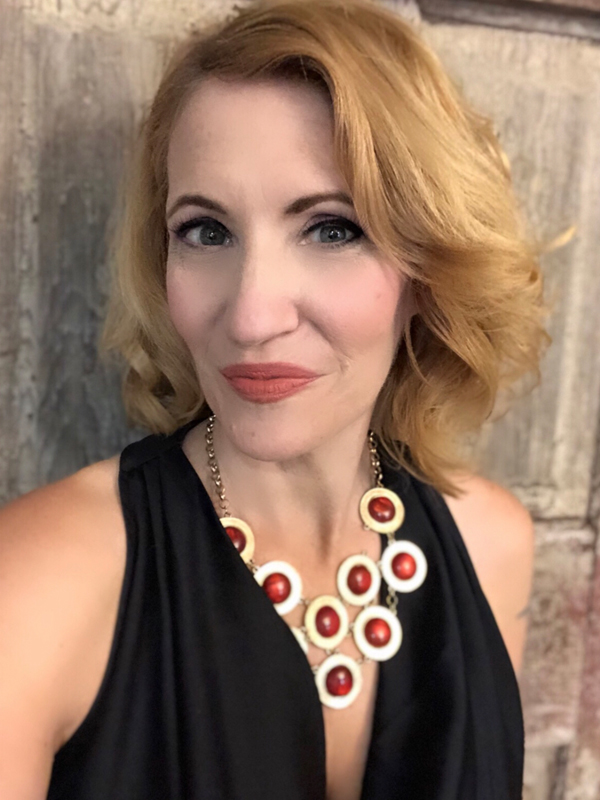 AMY RUDY SMITH, BaBam Wreaths
Hello, I am Amy Rudy Smith but I bet you know me as Ba Bam! You know that wacky designer who creates out, out, out, outside the box - like way out - no doubt - it's time to shout or let your wreaths do the talking cause creativity runs in my veins. From bubble gum machines to trash cans and toilet paper too - you just never know what's coming - keeping it real cause this chick likes to deal some saucy designs that will tantalize your eyes. Besides designing, I also coach in my Facebook group Ba Bam's Inside Scoop. My legacy I wish to leave is one that touches deeper than what we visually create. I hope to promote a joy from within that transcends to what we create! "For where your treasure is, there will your heart be also." -Matthew 6:21. Special thanks to my creator…aka Father God-couldn't do it without you.
MARISSA SAYERS, Sayers & Co.
Hey friends! I'm Marissa Mae Sayers from Sayers & Co. I am a work from home mom of 4 in Northern California. I've been an entrepreneur before I even knew what it was. Couponing, thrifting, and flipping on eBay was my first love, I started my first official business in 2015.
I always had this dream to have the freedom and flexibility to create my own hours and rules, but I never knew just how important that was until our youngest, and only daughter Genevieve, had a near fatal accident in January of 2019. The ability to be at every doctor and therapy appointment just solidified my deep desire to be home with my kids. Because of this, I started helping other women create income from home. My business and what I offer has evolved over the years, but my passion for helping moms start a business has never faltered.
What I love most about business is helping YOUR business grow. Watching YOU find YOUR path, hearing YOUR wins, seeing and celebrating YOUR success. I have supported hundreds of people do just those things.
Being able to help someone take what they love and build a business from within the walls of their own home is extremely fulfilling! That feeling still lights me up every single day and I am so honored for the opportunity to teach new skills and tricks to make business easier for YOU!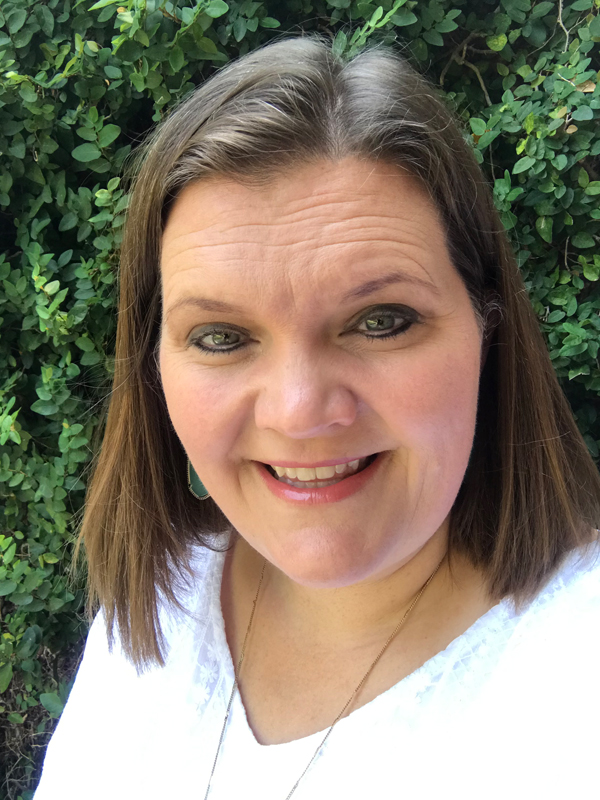 Kelea Newhouse specializes in whimsical wispy design and fluid motion in floral design structure. Kelea has been a floral designer for more than 20 years. Her background in gift show production, merchandising and Etsy shop management help her to teach others in her Design School Classes. She has found her passion in teaching her students weekly on Facebook and in her design school community, helping them to learn to stand out from the masses in their designs. With over 19,000 sales on Etsy and love for high quality easy to use supplies she loves to help others learn to create with passion and love for floral design.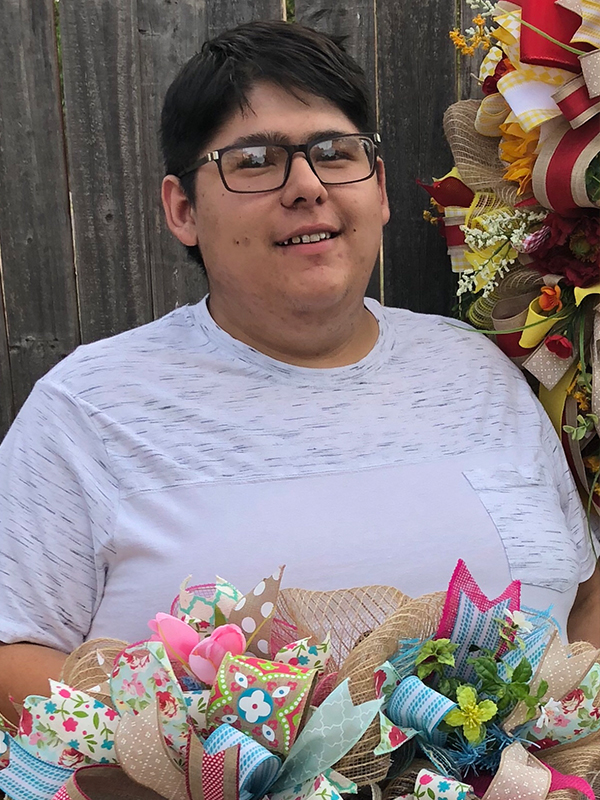 JORDAN MATTHEW, Designs by Jordan
Jordan Matthew is the creative designer and the brains behind Designs by Jordan.
Jordan lives in a small West Texas town, the last "major" stop before heading down to Big Bend National Park or heading to Ojinaga, Chihuahua, Mexico.
Jordan has always had an eye for color and has always been creative. Even growing up his go to was a box of crayons and a coloring book. His mom can attest to this, she always had a box of crayons and color book in her purse everywhere they went.
In 2008, after graduating high school he went straight to work in a grocery store. All while working, he was creating a few things here and there. In December of 2008 he made a few wreaths and decided to join his aunt in a booth at their local craft show. He sold a few wreaths and that's all he needed. Now fast forward 12 years, he has his own booth and a great customer base. All the while he's managed to do his wreath business and work full time as a produce and floral department manager.
In November 2020, he joined the Creative Coaching Group as a coach, teaching members all the tips and tricks he can offer.
What Jordan wants to inspire people with is, don't listen to the naysayers, know your worth, have confidence and never give up.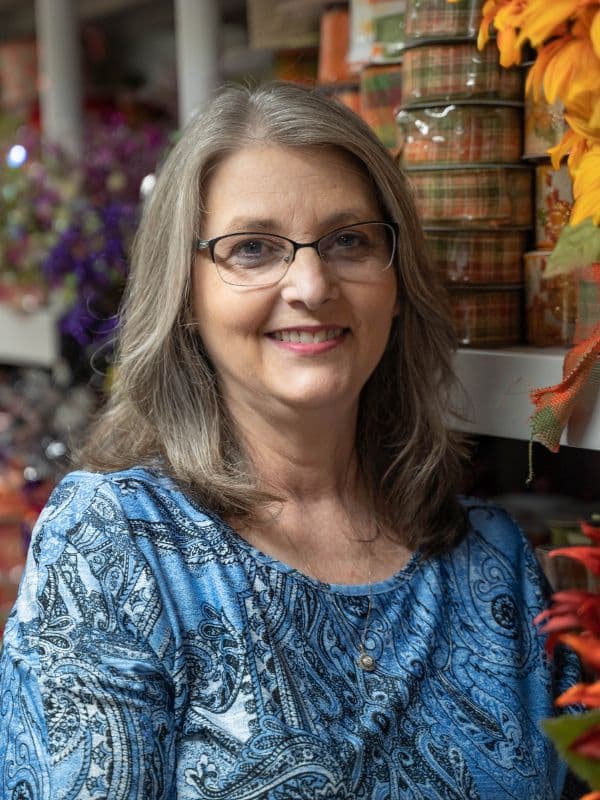 KAREN GRESHAM, Crafty Creations Wreath Shop
Karen Gresham is the owner and designer of Crafty Creations Wreath Shop since 2012.  Karen has a full time, 9-5 professional career as well as her wreath business where she has an active Etsy store, a local booth, and a monthly Fundamentals of Wreath Making membership group.
She is a wife, mom, and Grammy who enjoys spending time with family and sharing her craft with others. Karen is also an award-winning craft show vendor, participating in several successful and profitable craft shows each year. With over ten years of craft show experience, she has learned seven strategies she follows for a successful show.She recently launched her new Craft Show Masterclass series where she shares her seven strategies in a 5-day intensive program.
You can find her on all the social media sites @craftycreationswreathshop. Karen's passion is teaching and helping others learn to make and successfully sell their handmade products.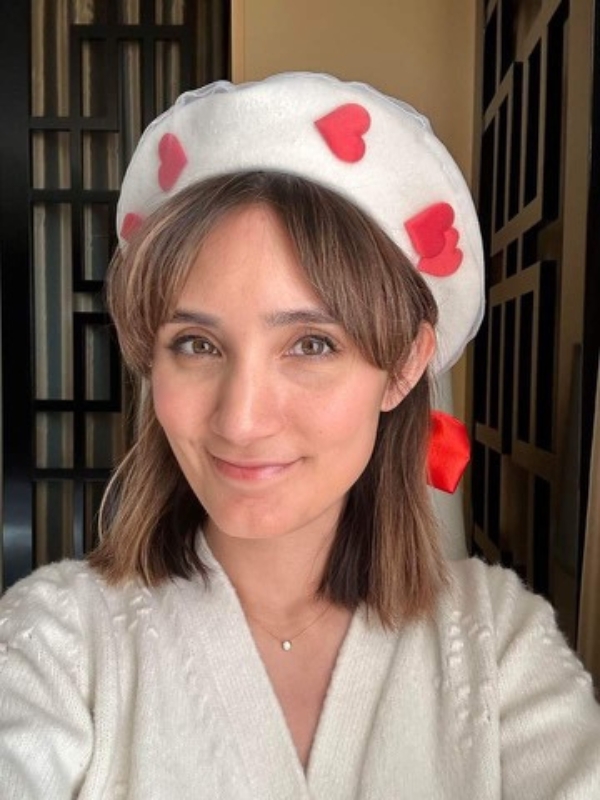 EMILY WALDO, Wreaths by Waldo
Hi! My name is Emily Waldo with Wreaths by Waldo, and I am a holiday enthusiast! I was born in San Antonio, Texas, raised in San Diego, California, and I am currently a US Marine Corps officer.
I discovered wreath making in October 2020 when I was decorating my apartment for Christmas (yes… I have ALWAYS been early to decorate!) My first wreath was a plain, 24" pine base with 8 mini ornaments attached with paper clips!
To improve my wreath making skills, I watched Julie Siomacco on YouTube and Amy Smith in BaBam's Inside Scoop—and boy, did I learn a lot! I was hooked on creating and discovered my love for both holiday decor and entrepreneurship.
I opened my Etsy business in December 2020 (my MIL was my first sale!) and expanded my business primarily through short form videos on social media. I currently coach in my Instagram subscription group and in the Glittz and Glue Secret Recipe group with Cristal Gonzalez.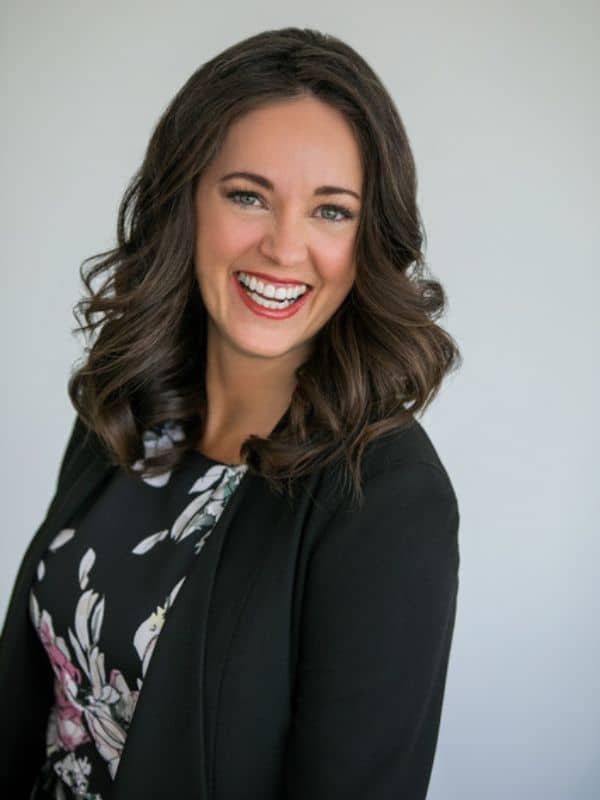 ANGEL TUCCY, Media Exposure Specialist
Angel Tuccy (rhymes with fussy) is an Award-Winning Speaker, Radio Host, TV Producer, PR Media Specialist, and 15-time Best Selling Author. With her help, her clients have been featured in thousands of major media publications, television, radio, podcasts, magazines, and stages.
Angel was awarded "Most Influential Woman of the Year" and is featured in the Marquis Who's Who. Her top-selling book "Get Discovered" is a how-to example for creating media exposure that she learned from hosting over 2,500 broadcasts and interviewing over 5,000 guests. Her clients call her the Media Matchmaker.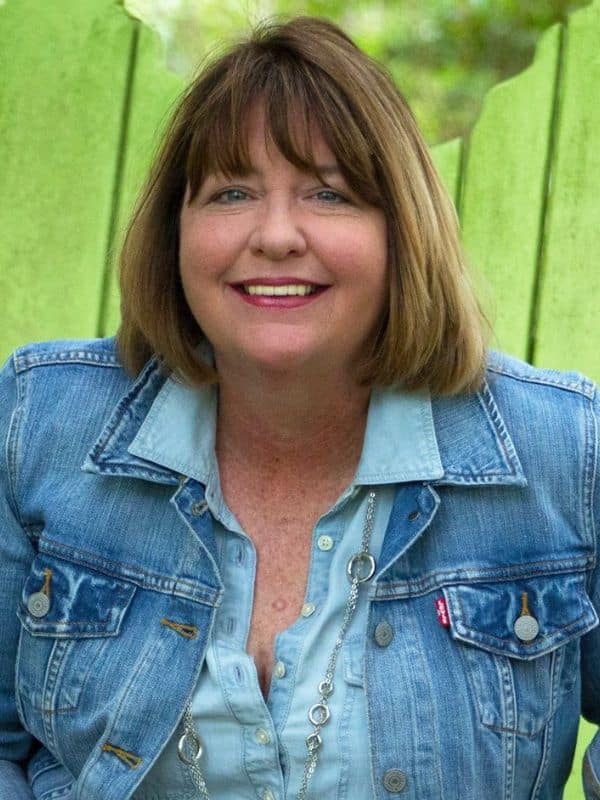 LAURIE ANNE COXE, Plum Blessed Y'all
Laurie Anne Coxe is a passionate designer, avid ribbon hoarder, and owner of Plum Blessed Y'all Creative Designs. She is a native southerner from North Carolina, wife, and mother, who in 2013 turned her creative passions into a wreath, sign, and digital vinyl business focusing on helping homeowners add a delightful touch to their home décor. She is drawn to the fun, funky, and whimsical side of designing.
More importantly, Laurie Anne is drawn to teaching others how to tap into their creative side by learning techniques and steps to make their designs for their homes, give them as gifts, or even sell them. Teaching others to use their talents and imagination to make beautiful items they are proud of and will enjoy is what excites Laurie Anne the most and fuels her passion.
In 2020, Laurie Anne became the community manager for Julie's Wreath Making of the Month Club, and is a design coach in the group.