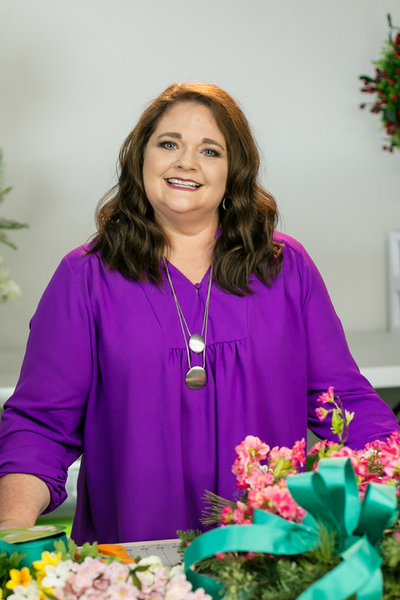 Julie Siomacco, owner of Southern Charm Wreaths is considered one of THE leading designers in wreath making and floral décor.   She has been making and selling her creations for almost ten years and has become an influencer in the wreath making industry. Her popularity grew once she wrote her first ebook, Learn Deco Mesh Wreath Design, in 2011 and begin to teach others the art of wreath making and how to start selling wreaths online like she does. Once she saw others succeeding because of techniques she taught, she realized she also has a knack for teaching. She felt God calling her to expand on what she offers in her business. Now she offers free tutorials on her blog, digital how to videos and business ecourses, membership clubs such as wreath making of the month and an inner circle teaching creative entrepreneurs how to make six figures with their business. Teaching others how to create beautiful wreaths as well as providing income to their own families is her passion! Julie works from home in the Columbia, SC area.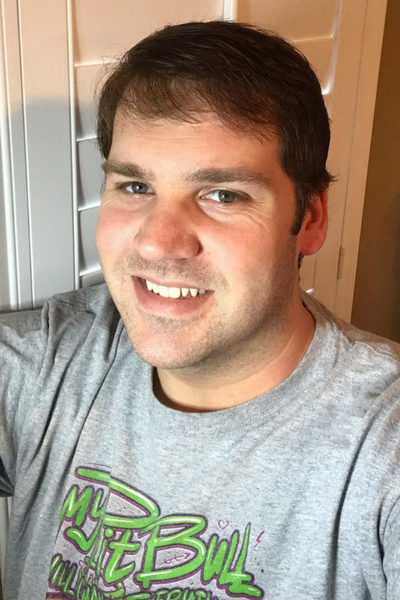 My name is Damon Oates & while I may be a ribbon hoarder…
I'm all business.
Damon is one of the few instructors to specialize in both e-commerce and content based businesses. He built his first five figure business at 17. He has built a few e-commerce based businesses - one five figure, one six-figure and one seven-figure business. He built a seven figure consulting company right out of college and he has now built a seven-figure sustainable content based business in less than a year.
He has taught thousands of other craftpreneurs how to implement his same business strategy.