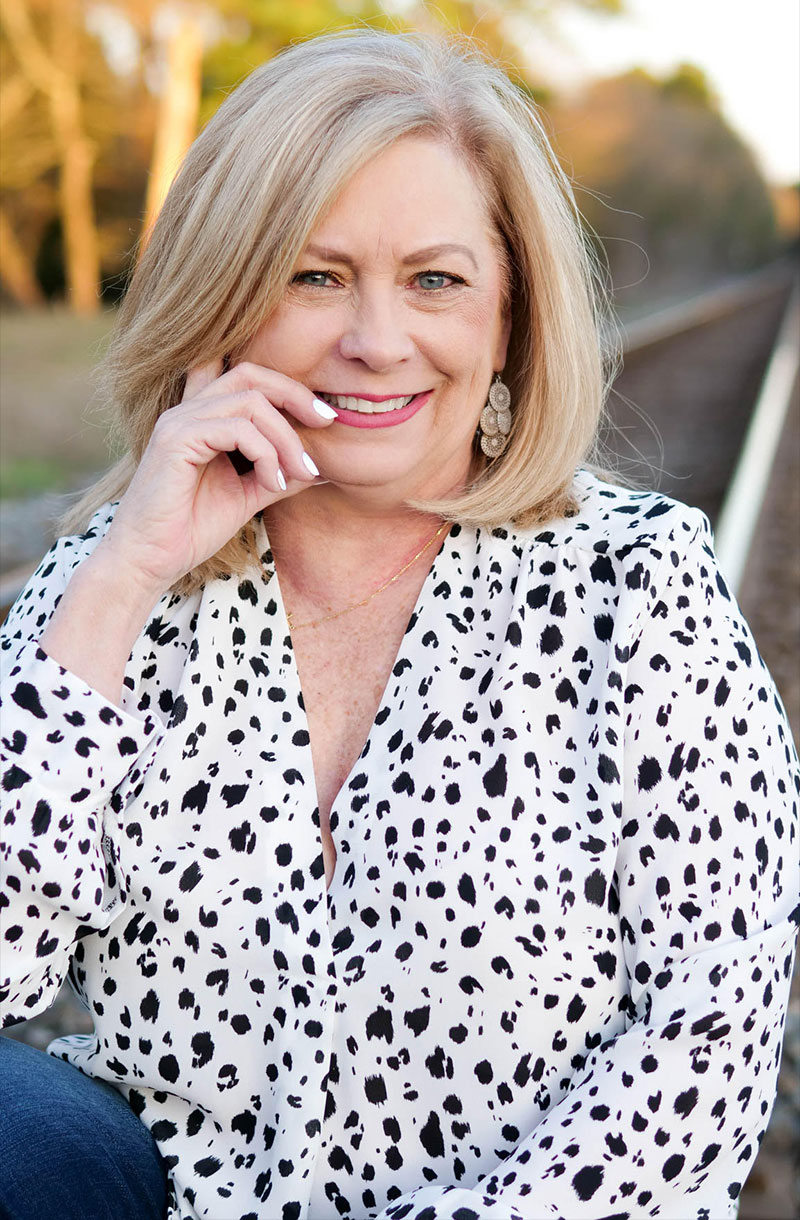 TERRI MARSHALL, MilandDil Designs
Terri Marshall is the owner of MilandDil Designs in Shreveport, Louisiana. The business started in 2011 with one of her daughter-in-laws - that's where the MilandDil name originated. With a shared passion for florals and all things beautiful, these two have moved the business forward to where it is today. It has always been Terri's love to create even before the business started. Her enjoyment of decorating her own home eventually opened the door to a thriving floral business. Now Terri is an industry leader in the wreathing and floral world. Her influence in the has had a great impact on how others create. As a designer, Terri's innovative spirit has driven her to dream, design and share new ideas with others through her instructional videosand tutorials. Thinking about new ways, breaking design rules and coming up with different ways to do what is normally done gives Terri a bit of an edge with her innovative thinking. And that's how the "Terri Bow" was created - her signature bow known everywhere in wreathing circles. MilandDil Designs has expanded their business with an online website offering not only their custom designs, but an entire line of seasonal décor and gifts. They also have included seasonal custom home decorating services for all holidays and events complete from install to take down. Terri's skilled eye for selecting quality materials and products to use in floral designs is helpful not only for MilandDil, but also as a buyer for General Wholesale Supply in Vivian, Louisiana. Her love of people and investing in others makes Terri seek out ways she can influence the world with what she knows in the floral business. In August of 2018, Terri started her design group Terri's Creation Station where members learn all the tricks and techniques to run a successful business. Terri and her husband David have been married 45 years. They have three sons and nine grandchildren who all live in Shreveport/Bossier so their lives are full of fun and happiness.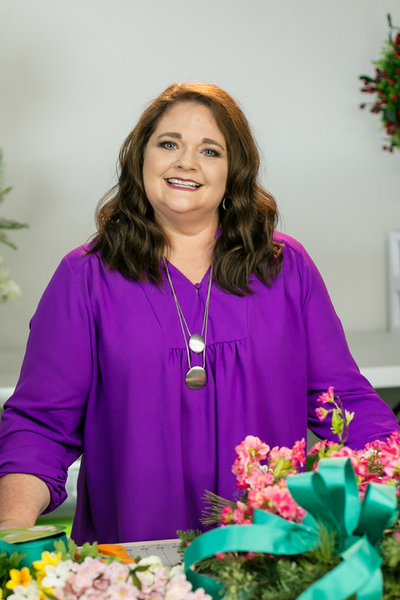 JULIE SIOMACCO, Southern Charm Wreaths
Siomacco is owner, founder and lead designer of Southern Charm Wreaths, LLC and owner/co-founder of Wreath Makers Live, LLC. Having served for 9 years in the financial sector as a business executive, Julie stepped away to be a stay-at-home mom of three. In 2009, she took her passion for making wreaths and transformed it from a hobby to a full-time business. Self-taught with a natural gift for design, Julie capitalized on her financial background and built a thriving multi six-figure business. Julie isknown as the queen of wreath making and do-it-yourself holiday decorating. With her expertise and eye for color and texture, she teaches crafters her Southern Charm Wreath Design method so that they can advance their technique and learn how to be more confident in their creations. Also, known for teaching and inspiring others to succeed in the craft industry, Julie is now offering to share her signature Southern Charm Craft-preneur System, with others in the wreath-making and crafting industries to help craft-based business owners validate their ideas, create sustainable and scalable systems, and increase their profitability.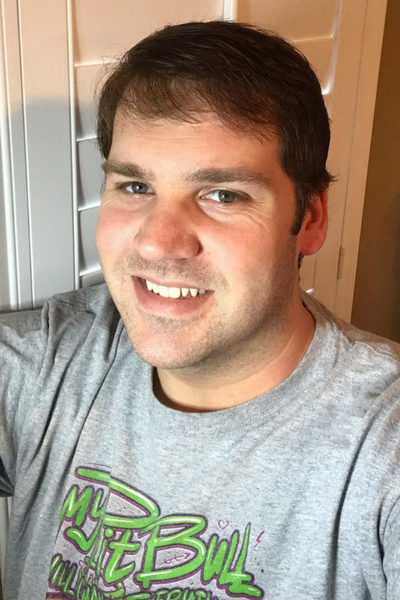 DAMON OATES, DecoExchange
Hey y'all its Damon here… My story is a little different… I work a full-time job in the Oil and Gas Industry, I'm an online business coach, creative inspirer and the owner and designer at DecoExchange. DecoExchange has given me a new purpose and has helped me find myself while changing the lives of thousands along the way. I absolutely love working with other creatives and watching them turn their dream of starting a small profitable business into reality. Everyday that I get to live this life is a blessing and I can't wait to see what the future has in store for all of us.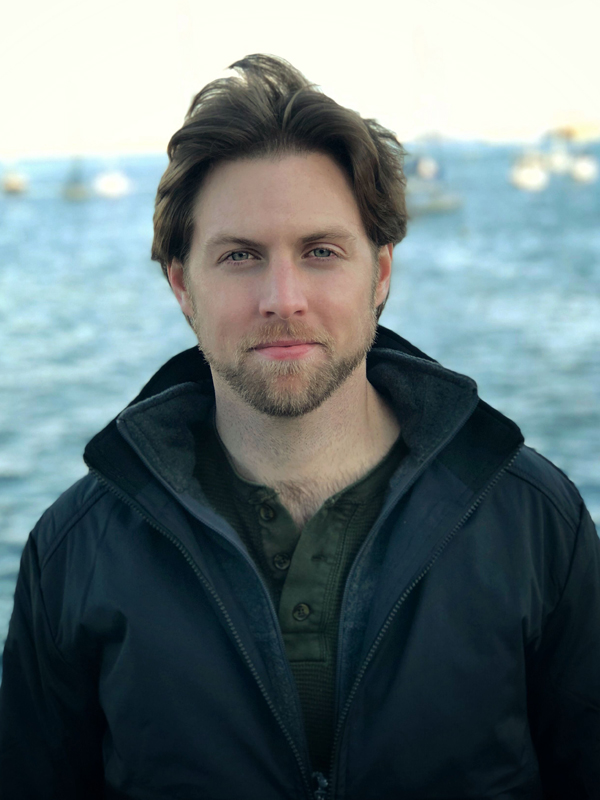 WARREN CARLYLE, OctoNation
Warren Carlyle is a Community Building Strategist and the CEO/Founder of OctoNation™, the Largest Octopus Fan Club in the world 501(c)3, with 250,000+ members across various platforms.
He helps entrepreneurs, small businesses, startups, agencies, and nonprofits grow through monetization strategies that build communities of ideal customers that actually show up to live videos & leave a flood of comments.
Having worked closely with celebrity artists, thought leaders, bloggers, fitness personalities, and brands such as Sony Pictures, Mont Blanc and GQ, Warren understands and advocates the building of an engaged community online as the lifeblood of a business' relevancy in the marketplace
Since 2012 he has helped brands increase their sales, productivity and the overall success of their social media campaign through custom training sessions that teach step-by-step how to grow an active community.
The landscape of social media changes on a daily basis, Warren teaches whats working now while testing and developing the latest strategies of community building on a daily basis.
Warren's programs are designed for individuals, companies, and organizations that are interested in strengthening relationships with their customers through community building on social media.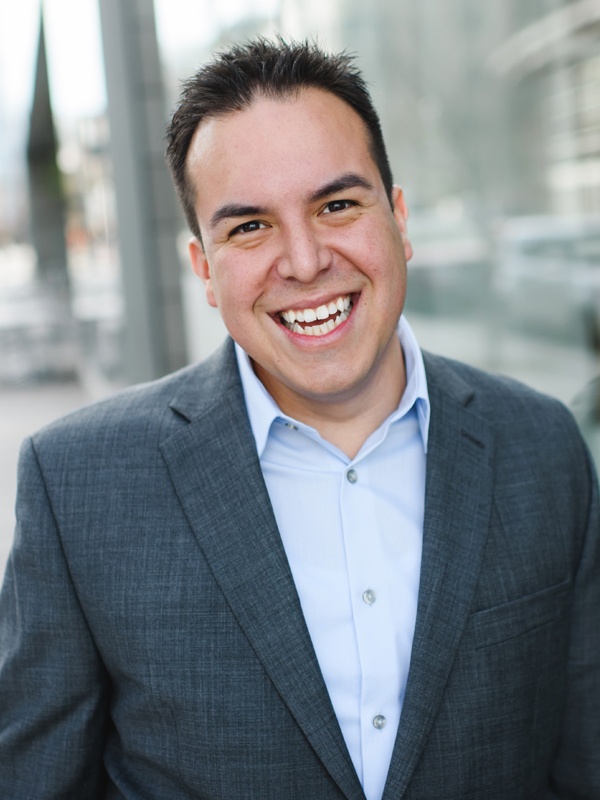 Roberto C. Candelaria is the Founder of "The Influencer Incubator" and Creator of "Sponsorship For Influencers and Position, Partner, Profit LIVe. His strategies have transformed the way global influencers, speakers and organizations increase their bottom line by getting sponsored and leveraging their platforms for profitability. Roberto has shared the stage as with speakers such as Dr. Barbara De Angelis, John Assaraf, Brendon Burchard, Greg S. Reid, Jim Kwik, Sharon Lechter, Lisa Nichols, Bob Proctor, Kevin Harrington and Les Brown. An in-demand Mentor, Strategist, and Consultant, Roberto has worked with companies such as American Airlines, BMW, DELL, Disney, Enterprise Car Rentals, Hilton Hotels, Southwest Airlines, State Farm Insurance, Wells Fargo, and Zappos -to name a few. His clients and students have been sponsored by Accelerant, Adobe, Bell Helicopter, Black Enterprise, B.E.T., Capital One, Disney Parks, Disney Animation Studios, Cadillac, Dove, Microsoft, US Bank, Vocus and the WWE -to name a few. How many of your here today would like to get these big brands to write you a big check? A recognized industry leader, Roberto's products and presentations have made him renowned, innovative expert. As one client recently said, "If you follow his plan, success is inevitable."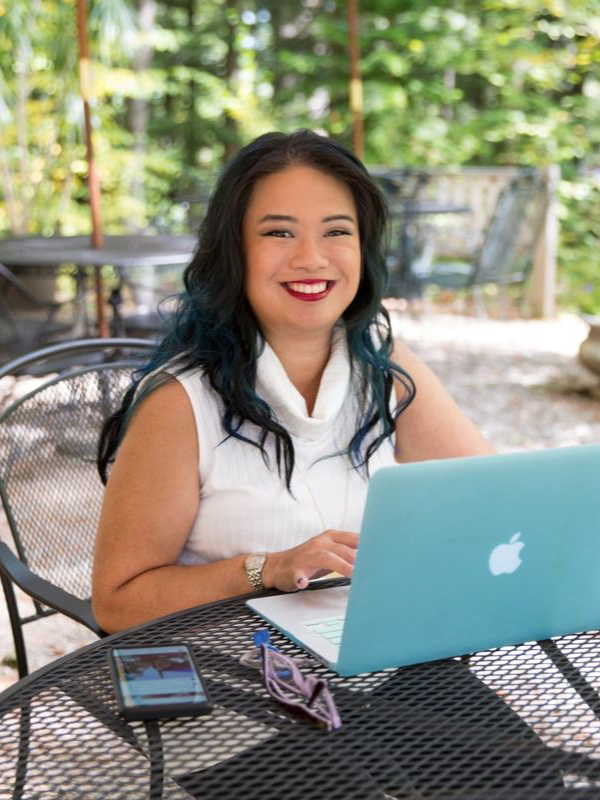 ALLIE DEMOSS, Allie D. Virtual Solutions
Allie DeMoss, founder of Allie D. Virtual Solutions, focuses on Pinterest strategy and is also a partner of The Virtual Collab. She stays current with updated Pinterest algorithm shifts and strategies to ensure that her clients' accounts continue to grow.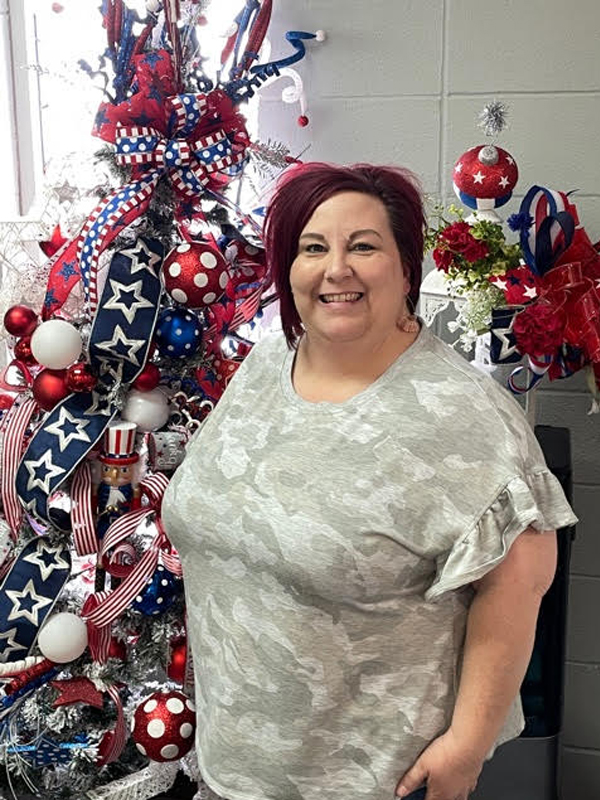 TAMMY HODGES, Polka Dot Wreath Co.
Tammy Hodges is the owner of Polka Dot Wreath Co. in Springfield, Missouri. She began making wreaths in 2011 in her basement on Ft. Bragg, North Carolina, while her husband was deployed. After many orders for "just the cost of materials", she opened an actual business in August of 2013.
Tammy has always been crafty, painting, bow making and anything else to occupy her creative side. In 2013, after opening her business, she began to do the craft show circuit in Missouri. Because of her husband's health after he returned from Afghanistan, Tammy could not return to her former job as a teacher. Having Polka Dot Wreath Co. enabled her to be at every appointment and therapy that was needed for his recovery, while still being able to supplement the family's income.
She is also the former coach of Tammy's Troops, a private teaching group she had on Facebook for over two years. She is now a Creative and Business Coach for Deco Exchange and loves getting to celebrate every single success with her former and new students. She is also successful on Etsy and Facebook with a following of nearly 100,000 people strong.
Being a part of the wreath community is truly a dream come true. Her Grandfather always said that "If you love what you do, you will never work a day in your life.". And Tammy 100% believes that and lives by that every single day. The passion and desire for others to succeed is exactly what she has always envisioned her dream job to be!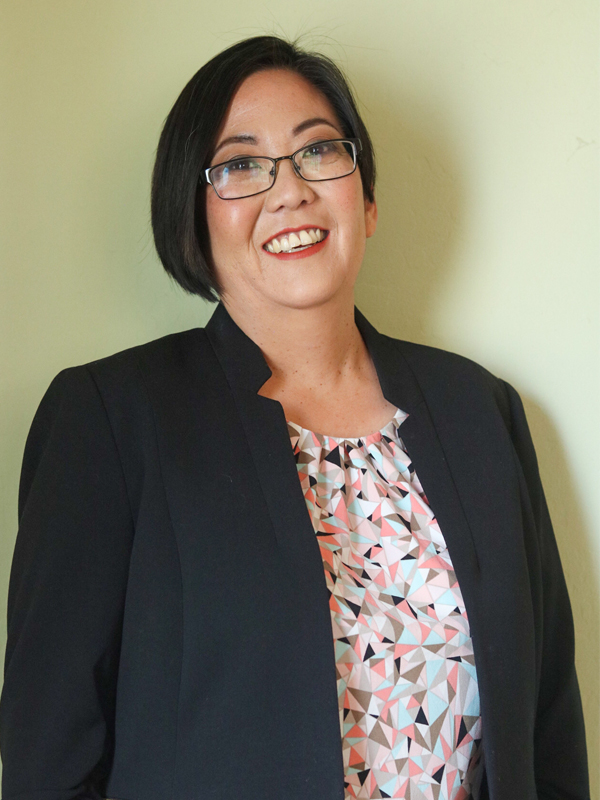 CHRISTINE JERRY, The Virtual Collab
Aloha, everyone! I'm Christine Jerry from The Virtual Collab. Born and raised on the island of O'ahu, my husband and I moved to Arizona in 2004. It was not too long after becoming a stay-at-home mom that I realized I wanted to be able to create an income while being home with my baby girl. So in 2010, I started blogging. The industry has changed so much over the past 10 years, but my passion for growing websites has not. I love helping entrepreneurs develop their sites and support teams. It's been an amazing journey to work with business owners, who want to focus on areas of their businesses they truly are passionate about.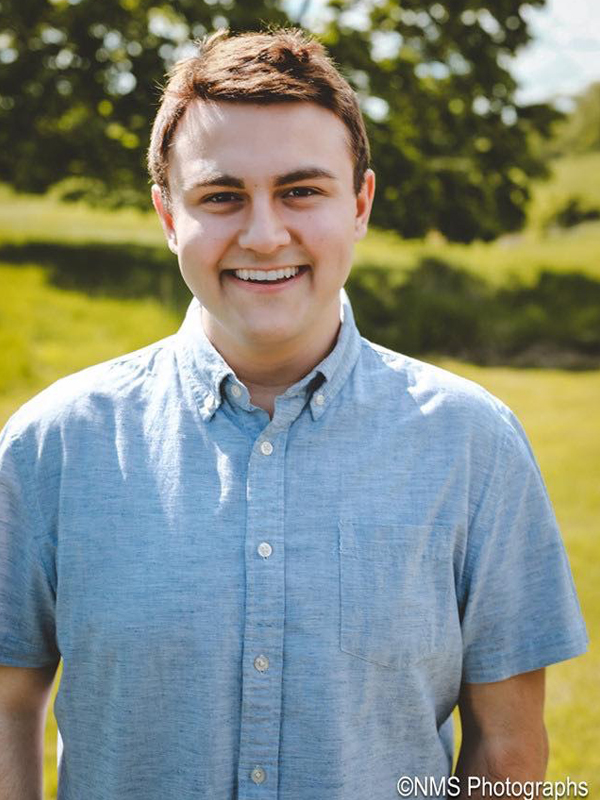 NICK KRETICOS, Nick's Seasonal Decor
Nick Kreticos is a fresh and artificial floral designer who practices and teaches the art of floral design. His teaching videos and demonstrations have been shared all around the world reaching and inspiring millions of people.
Nick is located in Rowley, Massachusetts. This small town of 5,000 people is located roughly 20 minutes north of Boston. He attended Rittner's School of Floral Design & Business in Boston. In school, he learned how to execute beautiful fresh floral designs for any occasion including weddings, funerals, parties, etc..
Nick started his business in October of 2016, and has quickly grown a following of over 100,000 people on all platforms of social media worldwide. His DIY videos have reached viral success, in which have inspired many to express their creative spirit.
Nick's goal is to be able to inspire and educate through his informative videos. He hopes to encourage more people to practice the art of floral design.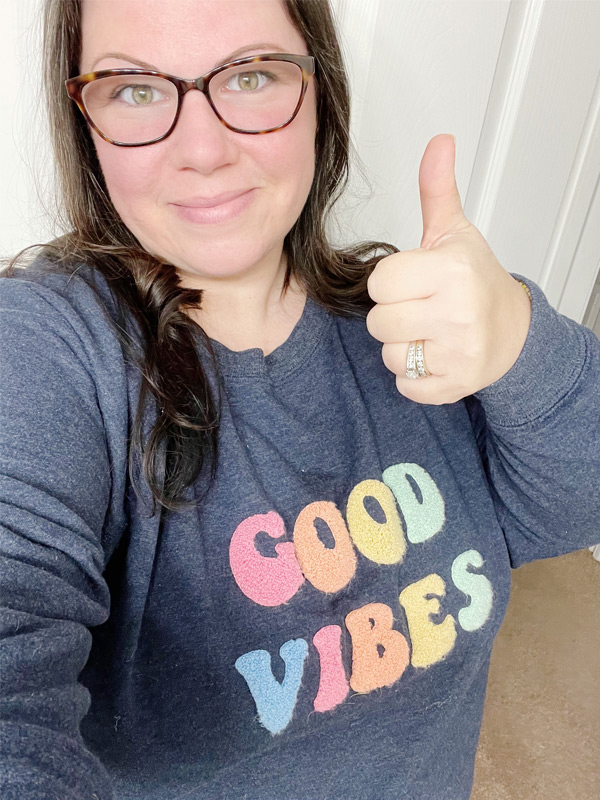 Melissa Morrow (otherwise known at Mellie Mel) is a wife and mother of two beautiful children! She started her business Sincerely Creative in 2017 after being put on notice from her (now former) job… The company was selling and eliminating her position… How's that for a kick start? Since then, she has taken her business from selling to friends/ family and on Facebook marketplace to selling on Etsy and in a boutique in her hometown.
After Melissa and her husband adopted their two children in 2019 Sincerely Creative MOM was born!!!
With a background in Accounting, Melissa has the best ways to create beautiful items on a budget! In the beginning of her creative journey, she started hosting wreath making classes in person and fell in love with the process! She has gone on to become a Creative Coach inside the private DecoExchange Creative Coaching group! Here she has the best of all the worlds… creating, nurturing the wreath making community and teaching from home all while raising her young children!
Melissa has grown her social media presence on Facebook and is now expanding to Instagram and YouTube! She hopes to inspire other moms (grandmas, dads and all creatives) to explore their creative gifts and turn their hobby into a thriving business so they can stay home and raise their families while contributing to the household income!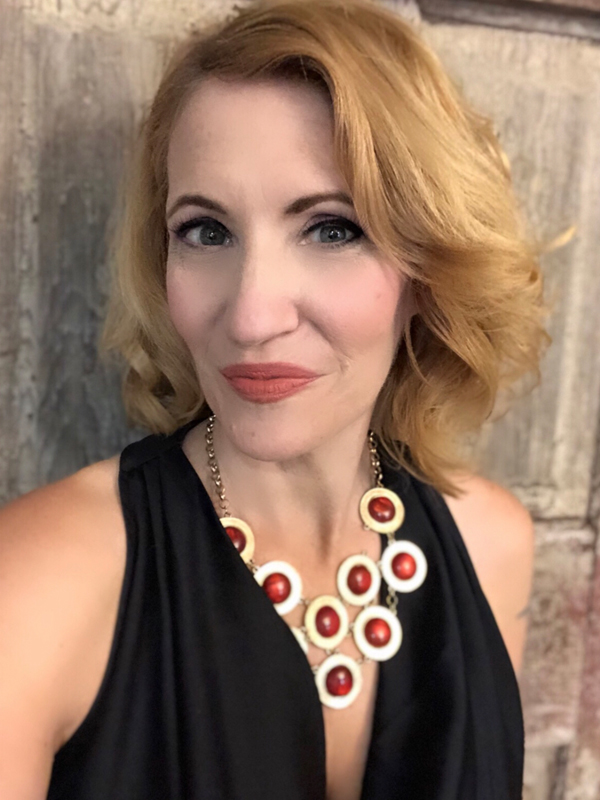 AMY RUDY SMITH, BaBam Wreaths
Hello, I am Amy Rudy Smith but I bet you know me as Ba Bam! You know that wacky designer who creates out, out, out, outside the box - like way out - no doubt - it's time to shout or let your wreaths do the talking cause creativity runs in my veins. From bubble gum machines to trash cans and toilet paper too - you just never know what's coming - keeping it real cause this chick likes to deal some saucy designs that will tantalize your eyes. Besides designing, I also coach in my Facebook group Ba Bam's Inside Scoop. My legacy I wish to leave is one that touches deeper than what we visually create. I hope to promote a joy from within that transcends to what we create! "For where your treasure is, there will your heart be also." -Matthew 6:21. Special thanks to my creator…aka Father God-couldn't do it without you.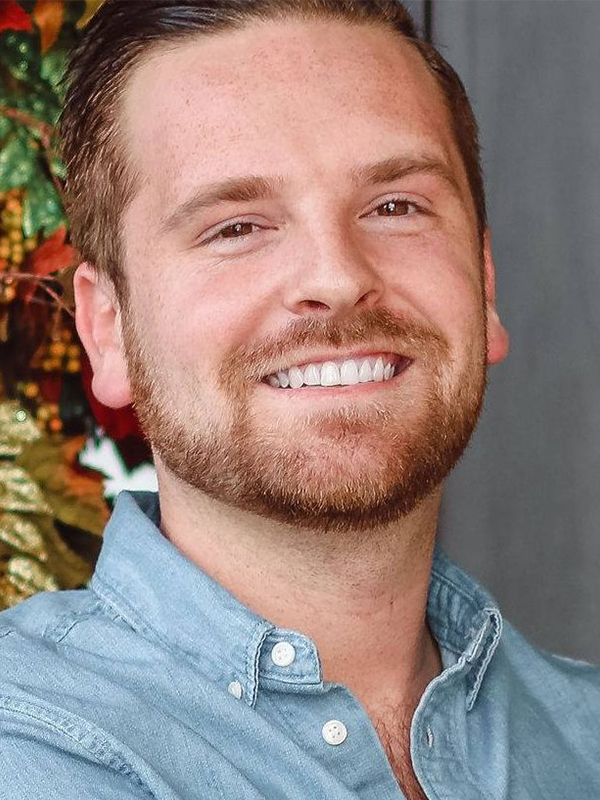 Born and raised in Longview TX, Dylan Palmer has been working as a designer for almost 10 years. Eight of those years working as an artificial floral designer and decorator for Ellis Home & Garden in Longview. In the past, when looking through the store one would often find tags bearing "Designed by Dylan" on many things from garlands and wreaths, to centerpieces, and especially Christmas trees during the holidays.
While Dylan's talent and passion shines through in all of his work, there is also heart in everything he does. Dylan donates him time each year for a number of worthy causes including decorating for Neal McCoy's East Texas Angel Networks' annual sponsor dinner each fall.
Dylan loves to spend time working in clients homes, transforming their vision into a reality whether it be an everyday design or a winter wonderland. There is also an ever growing number of local businesses that entrust their professional image and appearance to Dylan's design each year.
MELISSA SAYERS, Sayers & Co.
Hey friends! I'm Marissa Mae Sayers from Sayers & Co. I am a work from home mom of 4 in Northern California. I've been an entrepreneur before I even knew what it was. Couponing, thrifting, and flipping on eBay was my first love, I started my first official business in 2015.
I always had this dream to have the freedom and flexibility to create my own hours and rules, but I never knew just how important that was until our youngest, and only daughter Genevieve, had a near fatal accident in January of 2019. The ability to be at every doctor and therapy appointment just solidified my deep desire to be home with my kids. Because of this, I started helping other women create income from home. My business and what I offer has evolved over the years, but my passion for helping moms start a business has never faltered.
What I love most about business is helping YOUR business grow. Watching YOU find YOUR path, hearing YOUR wins, seeing and celebrating YOUR success. I have supported hundreds of people do just those things.
Being able to help someone take what they love and build a business from within the walls of their own home is extremely fulfilling! That feeling still lights me up every single day and I am so honored for the opportunity to teach new skills and tricks to make business easier for YOU!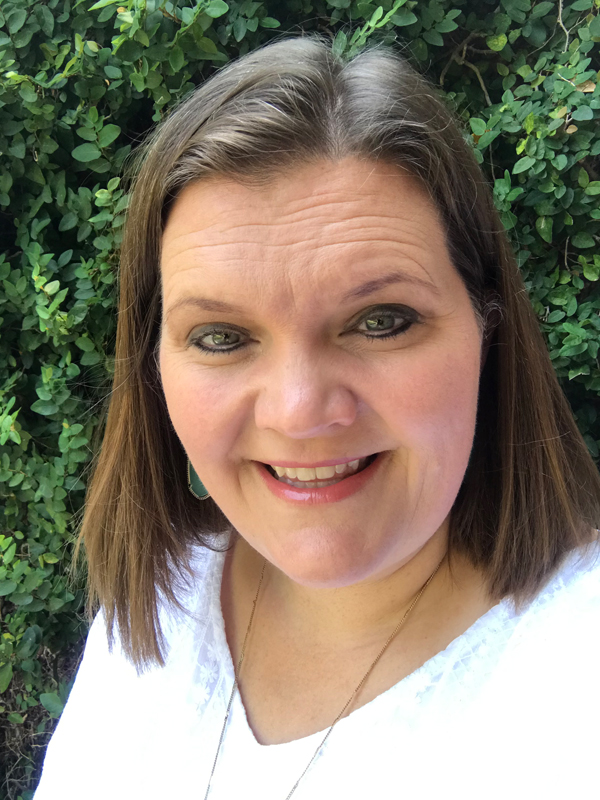 Kelea Newhouse specializes in whimsical wispy design and fluid motion in floral design structure. Kelea has been a floral designer for more than 20 years. Her background in gift show production, merchandising and Etsy shop management help her to teach others in her Design School Classes. She has found her passion in teaching her students weekly on Facebook and in her design school community, helping them to learn to stand out from the masses in their designs. With over 19,000 sales on Etsy and love for high quality easy to use supplies she loves to help others learn to create with passion and love for floral design.
RHONDA NICKERSON, Rhonda's Creative Corner
Rhonda Nickerson is a wife and a mother to four beautiful children. Rhonda has been making wreaths and homecoming mums since October of 2015. Since then, her business Rhonda's Creative Corner has grown tremendously.
Rhonda is highly successful on YouTube, Etsy and Instagram. She currently has a warehouse in Waxahachie,TX, where she sells her beautiful wreaths, homecoming mums, high quality wreath supplies.
She also has a subscription group on Facebook called Rhonda's Creative Circle, where she teaches all her secrets to making beautiful crafts. With developing her YouTube, subscription group and Facebook, Rhonda has definitely found her passion. She will continue to build her brand by giving an abundance of great knowledge to those who she teaches.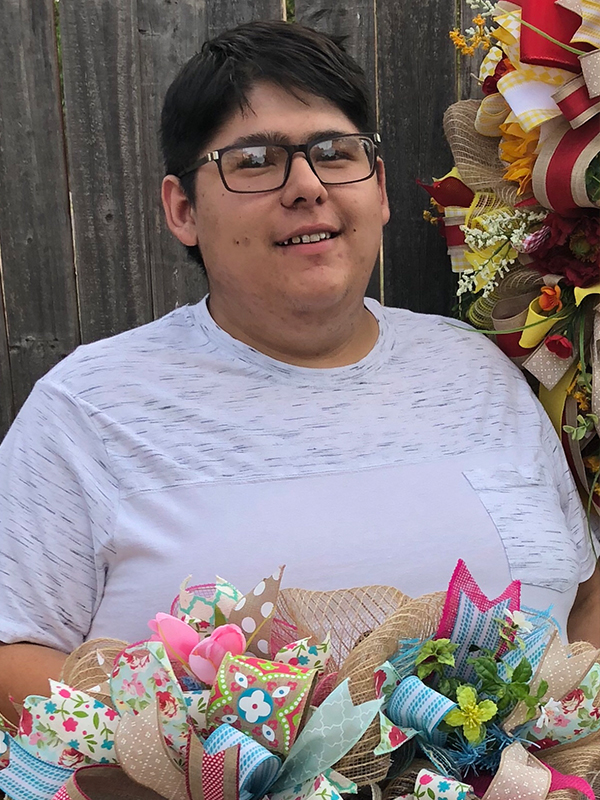 JORDAN MATTHEW, Designs by Jordan
Jordan Matthew is the creative designer and the brains behind Designs by Jordan.
Jordan lives in a small West Texas town, the last "major" stop before heading down to Big Bend National Park or heading to Ojinaga, Chihuahua, Mexico.
Jordan has always had an eye for color and has always been creative. Even growing up his go to was a box of crayons and a coloring book. His mom can attest to this, she always had a box of crayons and color book in her purse everywhere they went.
In 2008, after graduating high school he went straight to work in a grocery store. All while working, he was creating a few things here and there. In December of 2008 he made a few wreaths and decided to join his aunt in a booth at their local craft show. He sold a few wreaths and that's all he needed. Now fast forward 12 years, he has his own booth and a great customer base. All the while he's managed to do his wreath business and work full time as a produce and floral department manager.
In November 2020, he joined the Creative Coaching Group as a coach, teaching members all the tips and tricks he can offer.
What Jordan wants to inspire people with is, don't listen to the naysayers, know your worth, have confidence and never give up.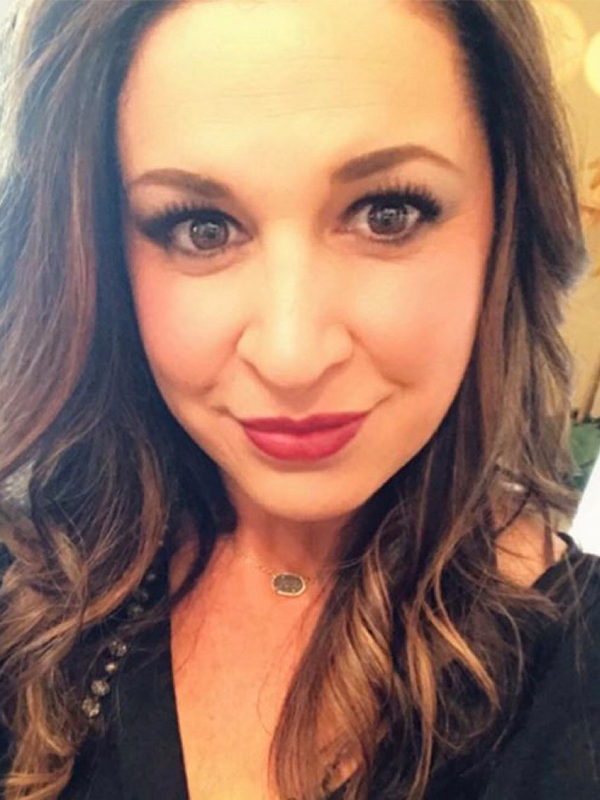 ANGEL HOLLOWAY, Holiday Baubles
Holiday Baubles was created in 2012 out of need to support her son Carson. It was around that time that he was diagnosed with Autism. She did what a mother would do for their children, find a way. She did just that. Holiday Baubles pays for the services he needs to give him the best opportunity in life.
Through The Lord himself, the drive to support her son, ambition, creativity, and perseverance. Holiday Baubles continues as a flourishing business. She has recently taken the step to share my creativity experience to teach others. With the love of designing and teaching. Her heart is full.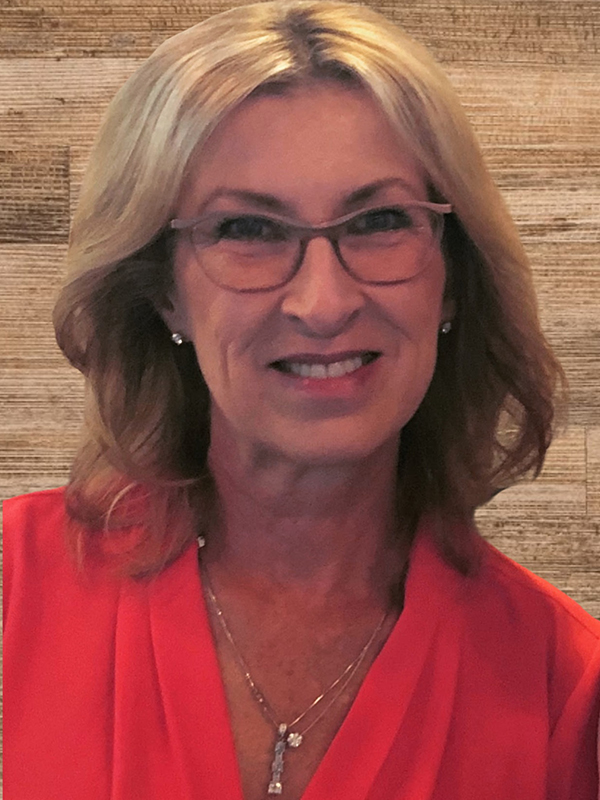 TERI SMITH, aDOORable Deco Decor
Teri Smith is the owner of aDOORable Deco Decor. She married to the love of her life! Together they have six grown children and are now up to seven grandchildren!! She recently retired as a nurse practitioner in a busy cardiac surgery group after 30+ years in healthcare.
A lifelong crafter, over the years, her passion narrowed to wreath making. She loves making wreaths so much that as she neared retirement from healthcare, she knew she wanted to grow her wreath business to being a full time wreath maker.
Urged to share her eclectic design secrets, she has discovered a love of teaching others to make their own designs. To see the delight in students' eyes as they transform an empty wreath form into a stunning design makes her day! Aside from selling wreaths on Etsy, she now focuses on teaching others to make designer wreaths with tutorials, courses and in her monthly wreath making group, Teri's Wreath works.