2019 SPEAKERS
Wreath Makers Live!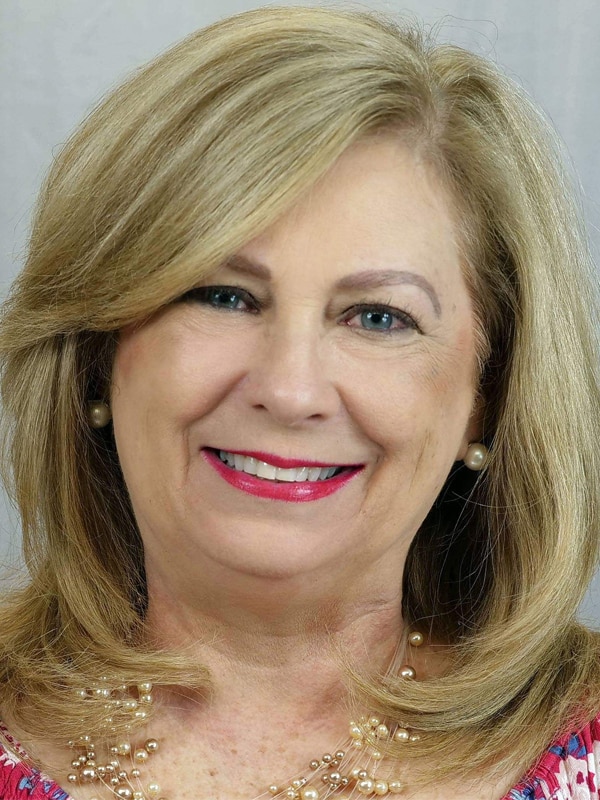 TERRI MARSHALL, MilandDil Designs
Terri Marshall is the owner of MilandDil Designs in Shreveport, Louisiana. The business started in 2011 with one of her daughter-in-laws — that's where the MilandDil name originated. With a shared passion for florals and all things beautiful, these two have moved the business forward to where it is today. It has always been Terri's love to create even before the business started. Her enjoyment of decorating her own home eventually opened the door to a thriving floral business. Now Terri is an industry leader in the wreathing and floral world. Her influence in the has had a great impact on how others create. As a designer, Terri's innovative spirit has driven her to dream, design and share new ideas with others through her instructional videosand tutorials. Thinking about new ways, breaking design rules and coming up with different ways to do what is normally done gives Terri a bit of an edge with her innovative thinking. And that's how the "Terri Bow" was created – her signature bow known everywhere in wreathing circles. MilandDil Designs has expanded their business with an online website offering not only their custom designs, but an entire line of seasonal décor and gifts. They also have included seasonal custom home decorating services for all holidays and events complete from install to take down. Terri's skilled eye for selecting quality materials and products to use in floral designs is helpful not only for MilandDil, but also as a buyer for General Wholesale Supply in Vivian, Louisiana. Her love of people and investing in others makes Terri seek out ways she can influence the world with what she knows in the floral business. In August of 2018, Terri started her design group Terri's Creation Station where members learn all the tricks and techniques to run a successful business. Terri and her husband David have been married 45 years. They have three sons and nine grandchildren who all live in Shreveport/Bossier so their lives are full of fun and happiness.
LORI JACOBS, Hardworking Mom
LAUREN KILGORE, Beautiful Mesh
TAMMY HODGES, Polka Dot Wreath Co.
STONEY & MICHELE STONE, Wild's Creek Company
DIANE SMALL, Diane's Designs and Boutique
KRIS HAASE, Affordable Wreath Sign
TESS STEVENS, Crafty Tessie